For members
Reader question: I've received my Austrian Klimabonus as a voucher, now what?
Austria's federal government is sending out €500 payments directly to the bank accounts of millions of people, but many have been getting vouchers. Here's what to do with them.
Published: 23 September 2022 11:42 CEST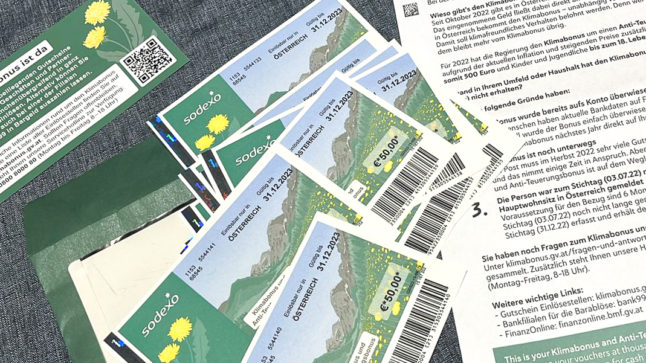 Thousands of people are receiving their climate bonus payments as vouchers in Austria (The Local)
For members
READER QUESTION: When should I turn on my heating in Austria this year?
The Austrian winter is long and cold but with energy bills skyrocketing, some readers are wondering if they should wait to turn on the heating.
Published: 21 September 2022 11:31 CEST
Updated: 21 September 2022 13:26 CEST