For members
Reader question: Are Brits in Austria still banned from giving blood?
For many years since the 'mad cow' disease outbreak, some people from the United Kingdom have been banned from giving blood in Austria. What is the situation now?
Published: 5 July 2022 14:31 CEST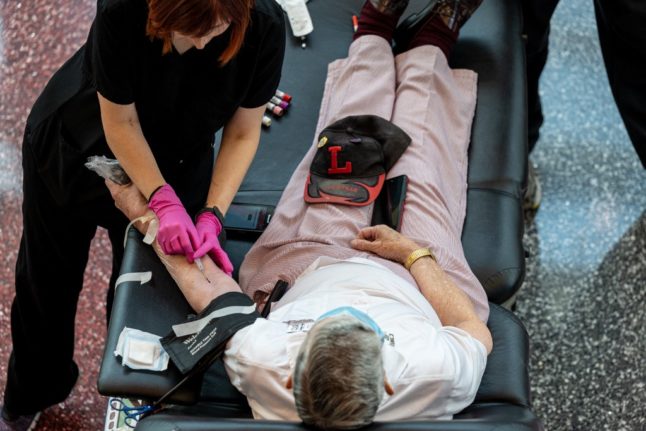 Some British people in Austria are not allowed to donate blood. Photo by Jon Cherry/Getty Images/AFP.
EXPLAINED: How to register for the monkeypox vaccine in Vienna
Austria's capital city Vienna has begun registration appointments for those who want to get a monkeypox vaccine. Here's what you need to know.
Published: 9 September 2022 13:44 CEST