For members
Today in Austria: A roundup of the latest news on Friday
Every weekday, The Local brings you an English-language summary of the news you need to know in Austria.
Published: 25 March 2022 09:18 CET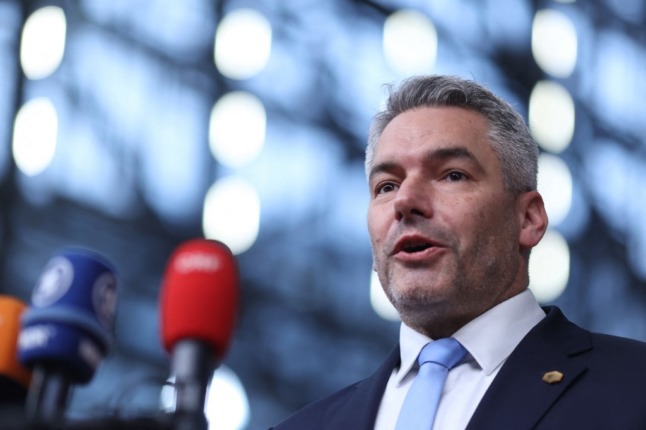 Chancellor of Austria Karl Nehammer speaks to the press as he arrives to attend an European Union Summit with all 27 EU leaders at The European Council Building in Brussels on December 16, 2021. - (Photo by Kenzo Tribouillard / various sources / AFP)
For members
Today in Austria: A roundup of the latest news on Thursday
Inflation at 7.2 percent, Austria tries to reduce dependence on Russian gas and more news on Thursday.
Published: 19 May 2022 09:06 CEST