For members
Is it possible to travel to Austria during the new Covid lockdown?
With most businesses closed in Austria until at least December 13th, it's safe to say it's not a good time to travel if your journey is non-essential.
Published: 23 November 2021 14:30 CET
Updated: 23 November 2021 17:28 CET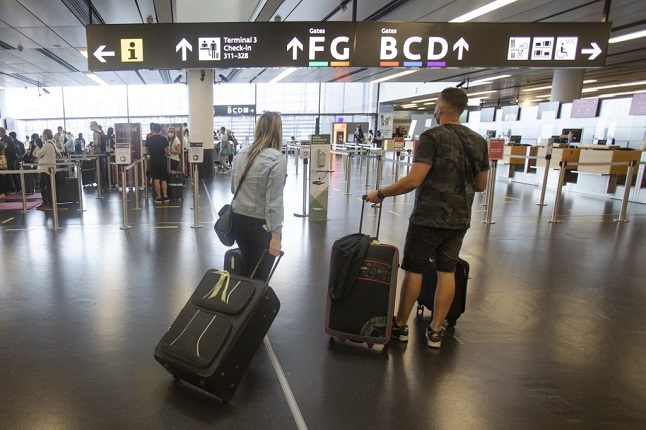 People wearing masks at Vienna's airport. Photo: Alex Halada/AFP
'The pandemic is not over': Vienna keeps mask rule in public transport
Austria's capital has decided to keep mandatory FFP2 masks in public transport but is dropping them in supermarkets.
Published: 24 May 2022 21:52 CEST