For members
Denglisch: The English words that will make you sound like a German speaker
Denglisch - a hybrid of Deutsch and English - can refer to the half-and-half way Germans and foreigners speak to each other. But Austrians use plenty of English words amongst themselves - although they don't always mean the same thing.
Published: 18 May 2022 09:23 CEST
Updated: 30 June 2022 16:24 CEST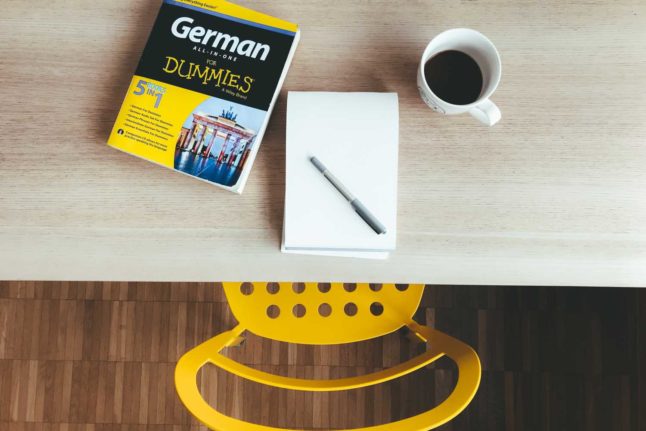 A German for Dummies language book sits atop a desk next to a pen and a cup of coffee. Photo by Jan Antonin Kolar on Unsplash
'Brutal': What it's really like to learn German in Austria
Anyone that has tried to learn German in Austria will say it's a challenge. But why is that? And what can international residents do to make the process easier?
Published: 10 August 2022 13:55 CEST