For members
EXPLAINED: The Covid rules you need to know if you're skiing in Austria
Half term holidays are coming, and for Austria that means the winter tourism season will be in full swing.
Published: 4 February 2022 12:55 CET
Updated: 6 February 2022 10:27 CET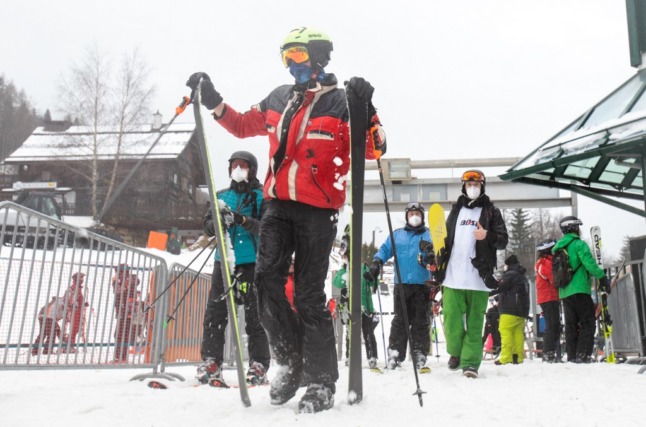 Families and ski enthusiasts are expected to descend on Austrian ski resorts in the next few weeks during half term holidays. (Alex Halada/AFP)
LATEST: What are Austria's current Covid-19 rules?
Travellers entering the country no longer need to show proof of vaccination or a negative test, but masks are still mandatory in some places.
Published: 16 May 2022 10:00 CEST