For members
11 life hacks to help you feel like a local in Vienna
Famously one of the most liveable cities in the world - Vienna casts its charm over millions of visitors every year. But what are some great hacks for getting the most from  this beautiful Austrian city without breaking the bank?
Published: 3 September 2021 16:03 CEST
Updated: 6 September 2021 13:00 CEST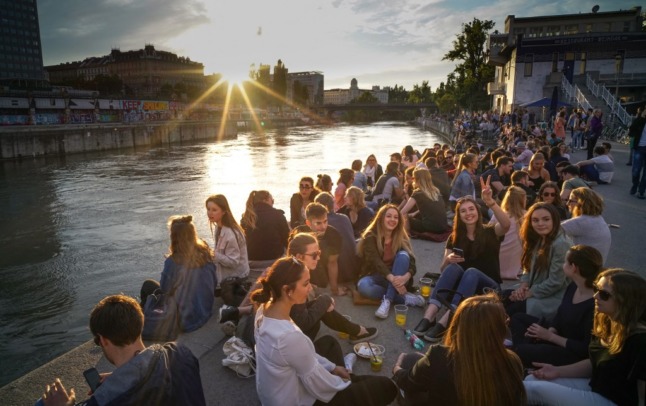 You can have a great night out at the Danube canal in Vienna without breaking the bank. (Photo by JOE KLAMAR / AFP)
'Bad-tempered locals': Vienna ranked the world's 'unfriendliest city'
Foreigners in Vienna say the city offers excellent health and transport benefits but has an exceptionally unfriendly population.
Published: 29 November 2022 11:58 CET