For members
'Waldeinsamkeit' in Austria: Five peaceful forest walks near Vienna
There is a special German word for the enjoyment of solitude in the forest: Waldeinsamkeit. And it's more popular than ever at the moment. With everything closed and locked down, Austria's tranquil forests have never been so popular with city dwellers. 
Published: 23 April 2021 14:33 CEST
Updated: 17 June 2021 20:13 CEST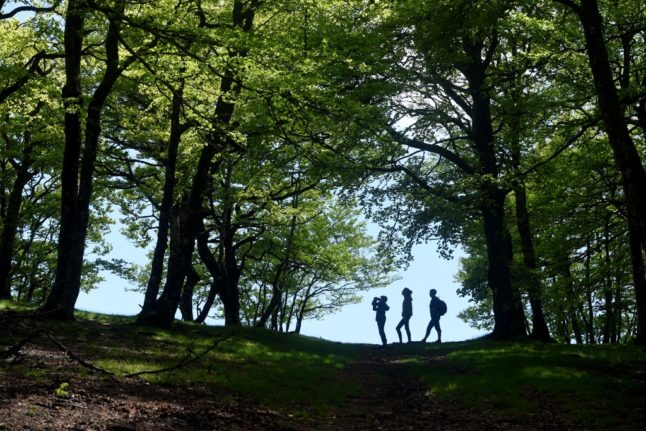 People walk through a forest in search of solitude. Photo by GAIZKA IROZ / AFP
'Bad-tempered locals': Vienna ranked the world's 'unfriendliest city'
Foreigners in Vienna say the city offers excellent health and transport benefits but has an exceptionally unfriendly population.
Published: 29 November 2022 11:58 CET