Six things foreign residents should never do in Austria
Austria is a land of rules and regulations – both official and unspoken. So if you want to integrate into the Austrian lifestyle, here are six things to avoid.
Want to make new friends? Impress the neighbours? Or simply be a shining example of good foreigner behaviour?
Then here are six things that international residents should never do in Austria. 
READ ALSO: Cycling in Austria: 7 rules you can be fined for breaking
Make too much noise during quiet times
Like many other aspects of life in Austria, quiet times are regulated. Although the rules are set at a local level, not nationally.
For example, if you live in an apartment building, there will be an official Ruhezeit (quiet period), typically overnight and on a Sunday. Additionally, there will be a municipal order for the wider area.
In Vienna, this means the quiet period is daily from 10pm-6am. Whereas Linz, Salzburg and Innsbruck also have a Mittagsruhe (lunchtime quiet period) around the middle of the day, as well as special rules about being quiet on Sundays and public holidays for the whole day.
But what constitutes a violation of these designated quiet times? Basically, anything that could be classed as disturbing the peace, such as mowing a lawn, having a loud party, DIY work or playing a musical instrument.
You've been warned.
Only speak English
Many Austrians have a very high level of English language skills – especially those under the age of 40. But this doesn't mean you can skip learning the local language.
READ ALSO: In Detail: Just how good are Austrians at speaking English?
While it's possible to get by with just English, it's simply not polite and will just result in frustration for yourself and others. Austrians notice when someone hasn't bothered to learn the language, but they also pay attention (and appreciate) when foreigners make the effort.
Yes, German is a difficult language to learn, and it's even more challenging in certain areas where the dialect is so strong it might as well be a separate language. But learning German – and some dialect – will go a long way towards fitting in.
FOR MEMBERS: 11 Austrian life hacks that will make you feel like a local
Refuse to integrate
Integration is an important part of living in Austria as a foreigner. There is even an official Integration Exam which some foreigners (third country migrants – non-EU) have to pass as part of their visa.
But integration goes further than that. It's about showing respect for how things are done in Austria and, as a result, being accepted by society.
It means making an effort to learn the language, getting involved in local activities and embracing the lifestyle. Things like adhering to the Ruhezeit, helping a neighbour to clear snow from a driveway and (if living in the countryside) saying 'Servus' to people when you pass them on the street.
Life in Austria isn't always easy as a foreigner, but it won't ever get better by complaining about it and refusing to integrate. If anything, it will just make it harder.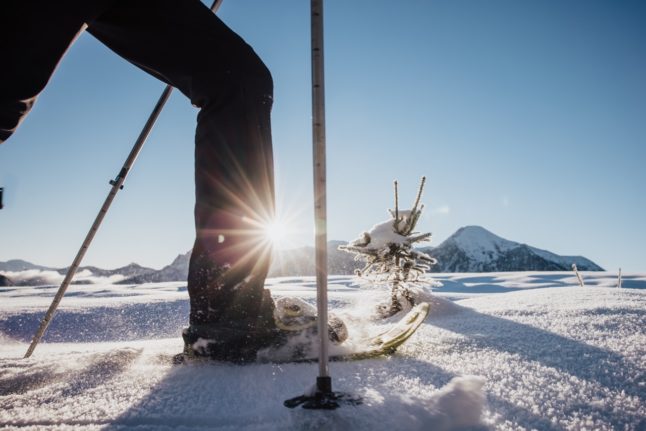 Snowshoeing in Austria's Salzkammergut area. (Foto Salzkammergut / Katrin Kerschbaumer)
Compare Austria with Germany
In case you're not already aware: Austria is not Germany. In fact, most Austrians don't like being compared to Germans, so don't even go there.
READ ALSO: Austria vs Germany: Which country is better to move to? 
While there are some similarities with the language and lifestyle – especially with places like Bavaria in Germany and Tyrol in Austria – Austrians consider themselves to be fundamentally different to their neighbours. And they don't like to hear otherwise.
However, you will hear plenty of Austrians mocking Germans. Most of the time, it's friendly banter, but it can occasionally verge on contempt.
So do everything you can to avoid comparing Austria with Germany if you want to make friends in the Alpine Republic.
READ MORE: REVEALED: The best and worst districts to live in Vienna (as voted for by you)
Jaywalk 
Jaywalking (crossing the road on a red light) is not acceptable in Austria and you will often see people waiting on the side of an empty road until the light turns green. 
You can even be fined if caught jaywalking by the police. Or told off by another member of the public – it's that serious.
This can seem extreme to people from places like the UK where jaywalking is common practice. But in Austria, these rules are followed by almost everyone.
So get used to waiting for the little green man before crossing the road.
Wrong trash disposal / recycling
Austria takes recycling very serious and if a neighbour catches you throwing the wrong type of trash in a particular bin, you will get told off. Or you might even receive an official complaint from your building's administration.
Not segregating your trash — for instance, throwing out PET bottles with tin cans or paper, or not putting it out on correct days — can result in heavy fines, the amount of which is determined by each individual city.
READ ALSO: EXPLAINED: The new rules about recycling household waste in Austria
See Also