Produced by The Local's Creative Studio in partnership with AIS Vienna   
How a Vienna school's new facilities
are transforming how students learn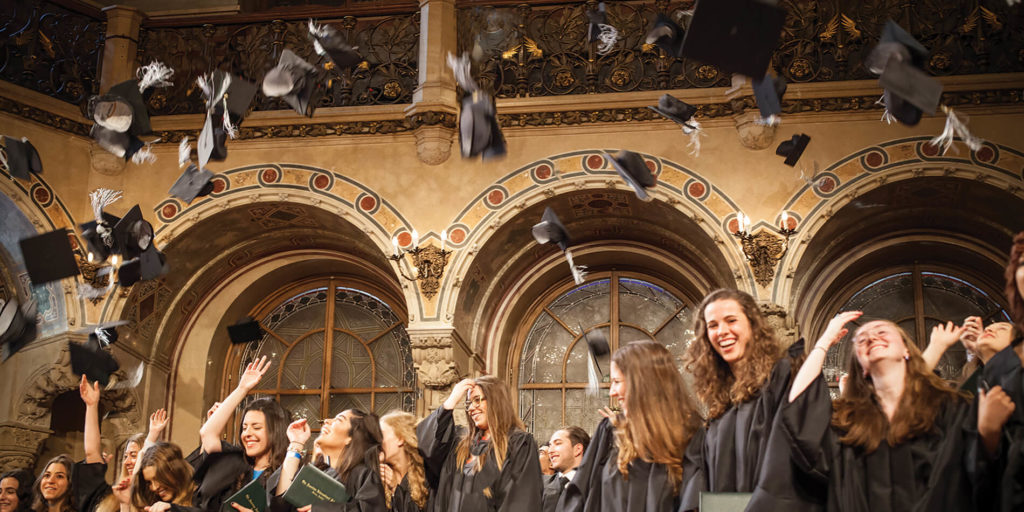 A day in the life of one of Vienna's oldest international schools
As the school year begins at the American School in Vienna, there's something a little different about the place.
Throughout the school, learning environments have been transformed and students are discovering brand new ways in which to learn.
Over the course of a day, we take a tour of some of these new additions to see how the school is changing for the needs of 21st century learning.
It's shortly after eight thirty in the morning, and in the Early Years Discovery Garden, children have taken their learning outside and are conducting simple science experiments in the morning sunshine. Using spades and buckets, they dig a trench through which water will flow, mimicking the course of a river.
As they discover how water makes its way from rain and snow, down from mountain highlands and ending in the sea, they're improving their fine motor skills and developing physical coordination. Every element of the new Discovery Garden is designed for learning through play, an idea supported bv leading educational thinkers such as Jean Piaget.
It's a space that blurs the lines between the classroom and the playground, and as students play during breaks, teaching staff are able to find teaching moments among the laughter and sounds of activity.
Just past eleven o'clock and in the Kindergarten area, the idea of constant learning, and a seamless transition between play and learning is carried through in the redesign of the area. New flooring, the restructuring of areas and the use of wooden fixings and furniture create a sense of warmth and familiarity for the young learners.
Over in the Grade 2 area, a refurbishment has also taken place. As students work on a group activity, and teachers move around the room, there is better storage and integration of technology into the room. While more resembling traditional classrooms than the Early Years and Kindergarten areas, the Grade 2 area is still full of pictures, drawings and other outstanding examples of student work, inspiring pride in students and visiting parents.
Throughout the entire area, new temperature regulation has been installed, ensuring that even in the coldest winters and hottest summers, classrooms across AISV are comfortable and optimised for focus and learning.
Shortly after two in the afternoon, students have moved on to afternoon classes. In the new Grade 8 Common Area, a group of students are using the space to prepare a presentation for English class that involves a roleplay element. While some students work on a notebook, others have arranged tables and chairs to simulate the set of a TV chat show.
The new area has been redesigned as a true communal space for staff, students and visitors, while still retaining a sense of ownership for the eighth graders. As these students progress through their teenage years towards adulthood, it's important that they feel that they have a stake in their own learning. Such communal spaces where students can both work and socialise helps fulfil this need.