For members
UPDATED: Will Austria bring back face mask mandate to battle rising Covid cases?
As the number of Covid-19 infections and related hospitalisations rises in Austria, many are asking for new measures to be adopted, especially a mask mandate.
Published: 6 October 2022 11:45 CEST
Updated: 11 October 2022 09:14 CEST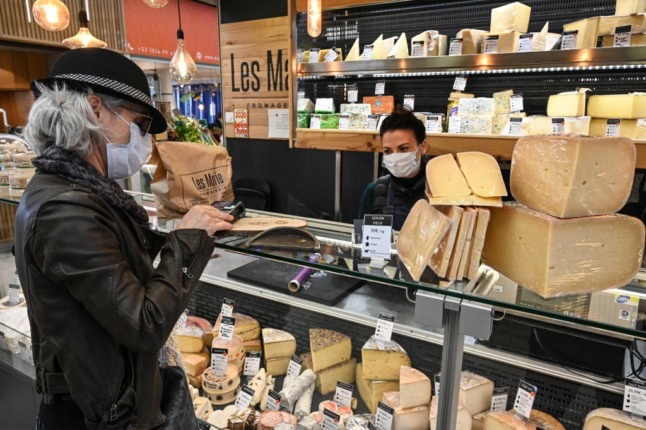 A woman wearing a protective face mask buys cheese at a store.(Photo by Pascal GUYOT / AFP)
For members
Masks against Covid and flu: What's ahead for Austria this winter
The City of Vienna has confirmed its rule on mandatory masks in public transport stay - and Austrian experts are worried about a 'flu pandemic'. Here's what you need to know ahead of winter.
Published: 18 November 2022 17:10 CET
Updated: 23 November 2022 15:20 CET