For members
Today in Austria: A roundup of the latest news on Wednesday
Russian gas flowing again through Austria, long queues for postal services, Austrian professor awarded a Nobel prize and more news from Austria on Wednesday.
Published: 5 October 2022 09:15 CEST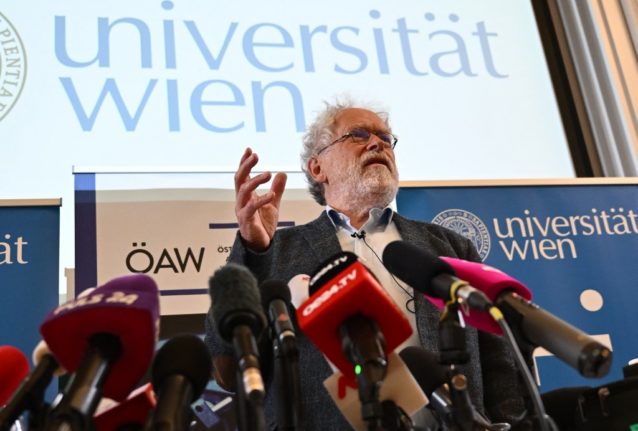 Austrian physicist Anton Zeilinger addresses a press conference on October 4, 2022 at the Institute of Quantum Physics of the University in Vienna, after he was awarded with the 2022 Nobel Prize in Physics. (Photo by JOE KLAMAR / AFP)
For members
Today in Austria: A roundup of the latest news on Monday
Austrian rail strike to last all day, mild winter ahead, sale of online tickets for Lower Austrian ski resorts starts and more news from Austria on Monday.
Published: 28 November 2022 07:36 CET