For members
Today in Austria: A roundup of the latest news on Monday
ÖVP suffers election setback in Tyrol, Austria relegated in Nations League, Vienna investing billions in hospitals and more news from Austria on Monday.
Published: 26 September 2022 09:26 CEST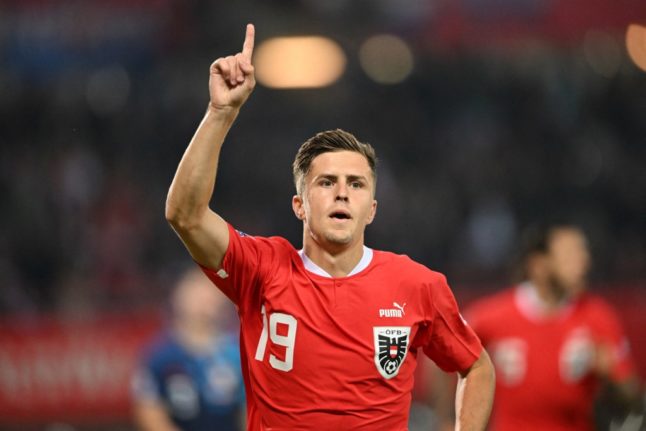 Austria's midfielder Christophe Baumgartner celebrates after scoring the equalising goal 1:1 during the UEFA Nations League, league A, Group 1 football match betwen Austria and Croatia in Vienna, Austria, on September 25, 2022. (Photo by Joe Klamar / AFP)
For members
Today in Austria: A roundup of the latest news on Tuesday
Paediatricians warn of respiratory diseases, ex-Wirecard CEO to go on trial, Austria to seize cars from illegal road racers and more news from Austria on Tuesday.
Published: 6 December 2022 08:18 CET