For members
Today in Austria: A roundup of the latest news on Thursday
New Covid-19 recommendations for vaccines, home ownership a 'luxury', weather forecast and more news from Austria on Thursday.
Published: 11 August 2022 08:50 CEST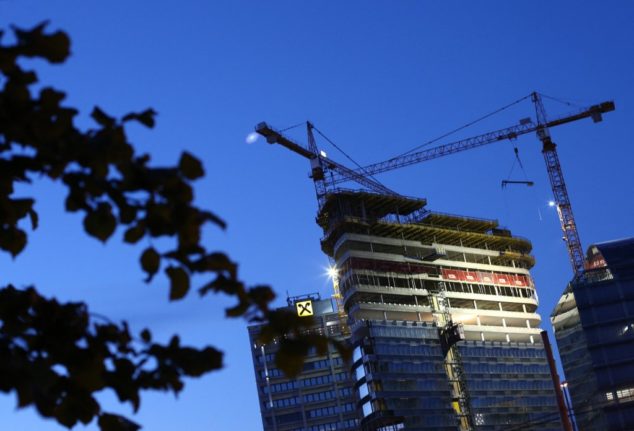 Construction cranes on the site of a new building in Vienna. Property prices are going up in Austria. (Photo by ALEXANDER KLEIN / AFP)
For members
Today in Austria: A roundup of the latest news on Monday
ÖVP suffers election setback in Tyrol, Austria relegated in Nations League, Vienna investing billions in hospitals and more news from Austria on Monday.
Published: 26 September 2022 09:26 CEST