For members
Today in Austria: A roundup of the latest news on Thursday
More details on cost of living bonus payments, increasing bills for electricity and other services and more news from Austria on Thursday.
Published: 4 August 2022 08:30 CEST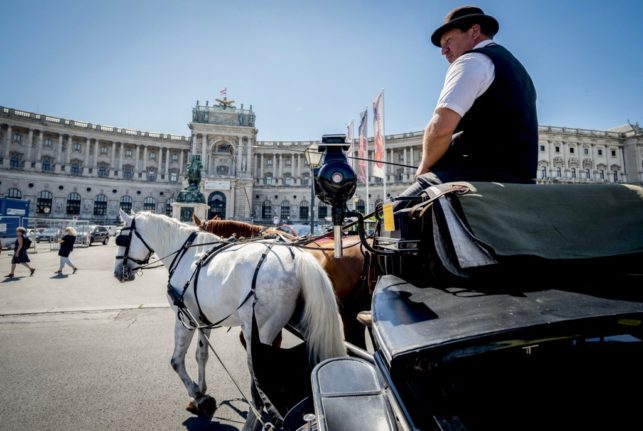 A coachman of horse driven carriages (Fiakers) passes by Hofburg palace in Vienna.(Photo by JOE KLAMAR / AFP)
For members
Today in Austria: A roundup of the latest news on Tuesday
Innsbruck most expensive place to rent, call to tax energy companies' profits, more women in Austria's boardrooms, and other news from Austria on Tuesday.
Published: 16 August 2022 08:26 CEST