For members
Today in Austria: A roundup of the latest news on Friday
Schools should stay open in the autumn, storms hit Tyrol, Orban in Vienna and more news from Austria on Friday.
Published: 29 July 2022 08:41 CEST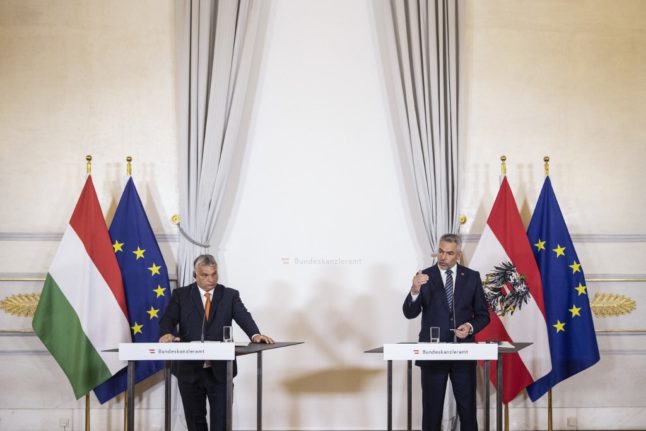 Hungarian Prime Minister Victor Orban (L) attends a joint press conference with the Austrian Chancellor Karl Nehammer in an official visit to Vienna on Thursday. (Photo by Alex HALADA / AFP)
For members
Today in Austria: A roundup of the latest news on Monday
SPÖ gets significant results in Burgenland elections, chancellor to participate in 'migration summit', weapons arsenal found in Tyrol and more news from Austria on Monday.
Published: 3 October 2022 09:35 CEST