For members
Covid-19 in Austria: When should you get your fourth vaccine dose?
As Covid numbers increase in Austria, politicians and health experts are debating whether to recommend a fourth dose of the vaccine as soon as this summer.
Published: 10 June 2022 13:08 CEST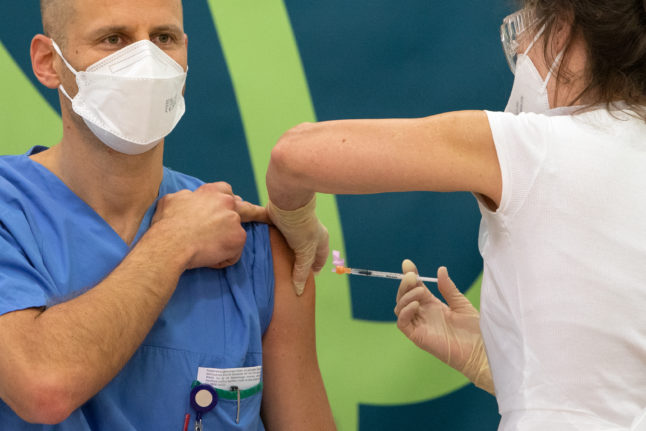 Austria is considering changing recommendations for the fourth dose as Covid numbers rise. (Photo by ALEX HALADA / AFP)
Austria to remove quarantine for positive Covid-19 cases
People who test positive for Covid-19 will no longer be required to self-isolate in Austria. Here is what you need to know.
Published: 26 July 2022 16:46 CEST