For members
UPDATED: Monkeypox in Austria: What causes it and is it serious?
After Austria confirmed its first case of monkeypox in Vienna at the weekend, the Ministry of Health has now recommended quarantine rules for close contacts with symptoms. Here is what you need to know about the disease.
Published: 23 May 2022 11:16 CEST
Updated: 24 May 2022 15:18 CEST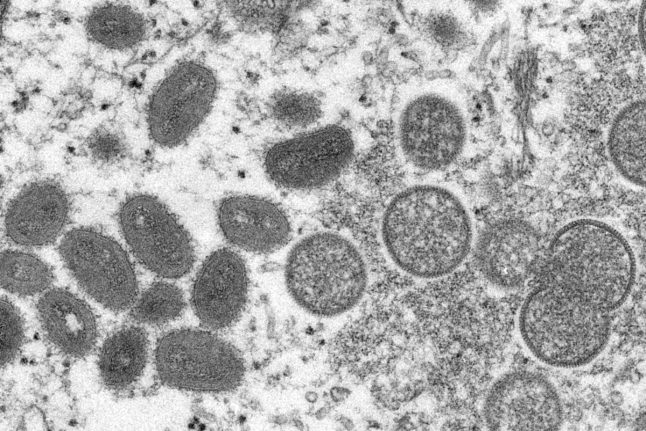 This 2003 electron microscope image made available by the Centers for Disease Control and Prevention shows mature, oval-shaped monkeypox virions. Photo: Cynthia S. Goldsmith, Russell Regner/CDC/AP
For members
Reader question: How to get a flu vaccination in Austria?
Austrian doctors and virologists have warned of a particularly strong flu wave this winter and recommend that people get vaccinated. Here's how to get the shot in each province.
Published: 30 November 2022 11:07 CET
Updated: 4 December 2022 08:22 CET