For members
Today in Austria: A roundup of the latest news on Wednesday
Mask rules being discussed with a possible relaxation on the way, Ibiza affair remembered, snake found in kindergarten sandpit and more news on Wednesday.
Published: 18 May 2022 08:56 CEST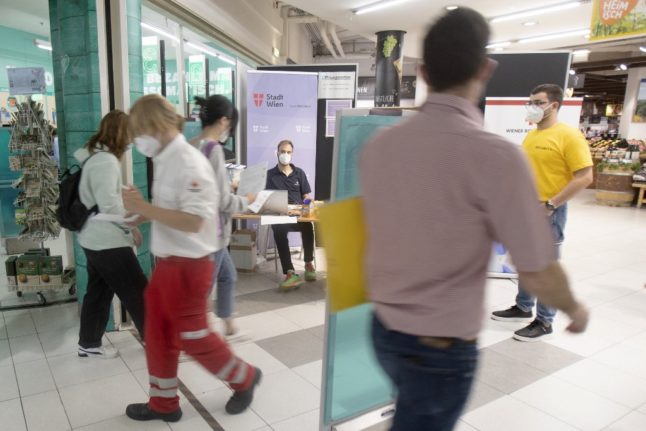 Could the mask requirement in supermarkets be dropped over the summer? (Photo by ALEX HALADA / AFP)
For members
Today in Austria: A roundup of the latest news on Friday
Covid-19 numbers on the rise, wages shrinking as cost of living increases, Finance Ministry official online communication and more news from Austria on Friday.
Published: 1 July 2022 09:58 CEST