For members
Today in Austria: A roundup of the latest news on Wednesday
Fears over Russian oil embargo, calls to end masks in shops for Mother's Day, thunderstorms looming and more news on Wednesday.
Published: 4 May 2022 08:20 CEST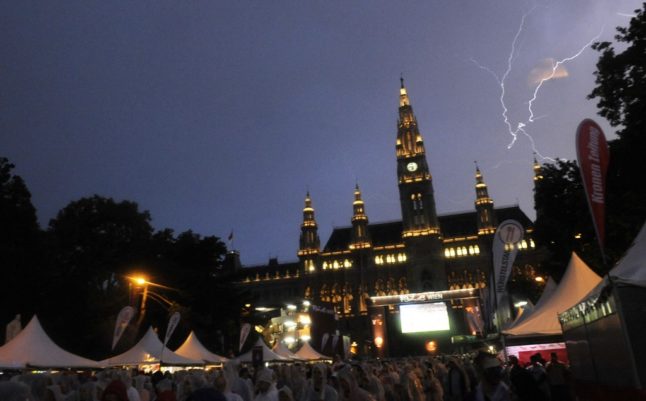 Thunderstorms and lightning are predicted to hit Vienna today. (Photo by SAMUEL KUBANI / AFP)
For members
Today in Austria: A roundup of the latest news on Friday
Covid-19 numbers on the rise, wages shrinking as cost of living increases, Finance Ministry official online communication and more news from Austria on Friday.
Published: 1 July 2022 09:58 CEST