For members
What you should know about Austria and Germany's 'Stammtisch' tradition
Friends, conversation, hearty meals and Gemütlichkeit: if you've ever been to an old beer hall in Austria or Germany, you may have come across the spirit of Stammtisch. Here's what you need to know about this storied tradition.
Published: 11 March 2022 15:49 CET
Updated: 20 March 2022 08:48 CET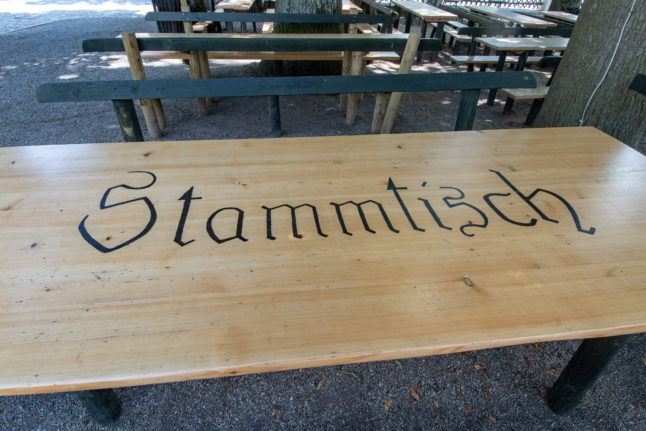 The word Stammtisch written on a table in an outdoor beer garden in Bavaria. Photo: DPA/Picture Alliance
Eight habits that show you've embraced life in Austria
Living anywhere as an international resident will have an impact on your life, but if you recognise any of these habits then you have truly embraced the Austrian lifestyle.
Published: 17 August 2022 10:28 CEST