For members
What you should know about Austria and Germany's 'Stammtisch' tradition
Friends, conversation, hearty meals and Gemütlichkeit: if you've ever been to an old beer hall in Austria or Germany, you may have come across the spirit of Stammtisch. Here's what you need to know about this storied tradition.
Published: 11 March 2022 15:49 CET
Updated: 20 March 2022 08:48 CET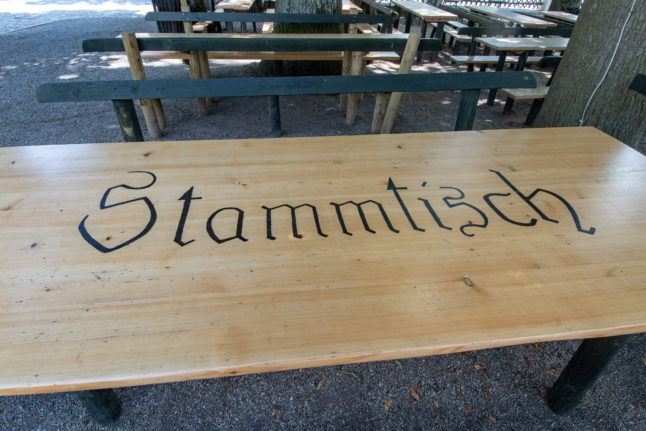 The word Stammtisch written on a table in an outdoor beer garden in Bavaria. Photo: DPA/Picture Alliance
For members
How to dispose of unwanted furniture or whitegoods in Vienna legally
Got an unwanted mattress, fridge, or sofa? Here's how you can legally get it off your hands in Vienna.
Published: 18 May 2022 11:41 CEST