For members
Seven common myths about Austrian food you need to stop believing
Many Austrian dishes are famous throughout the world, from the mighty Schnitzel to the sumptuous Sachertorte. However, there is far more to Austrian cuisine than these big hitters.
Published: 11 February 2022 15:40 CET
Updated: 6 November 2022 09:01 CET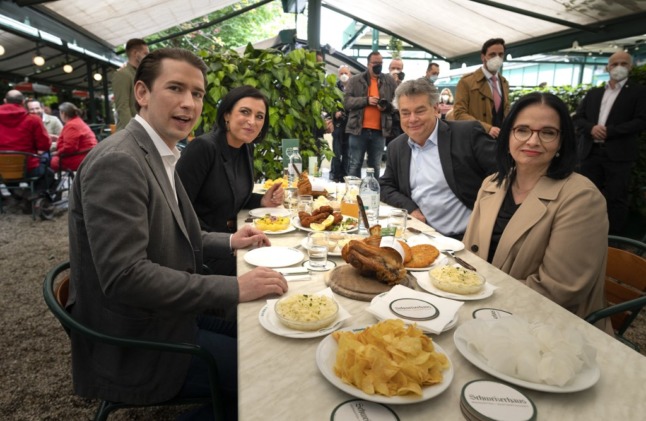 Even the most elegant diners enjoy hearty food in Austria. (Photo by JOE KLAMAR / AFP)
For members
Austrian traditions: How to celebrate St. Martin's Day in Austria
Austrians celebrate St. Martin's Day, also known as Martinstag, even if it is not an official bank holiday. From traditional food to parades, here's how to enjoy the day.
Published: 10 November 2022 12:16 CET
Updated: 11 November 2022 11:27 CET