For members
EXPLAINED: How to claim your 100 euro vaccination bonus in Austria
Self-employed people in Austria can now claim a 100 Euro bonus if they are fully immunised against Covid and a number of other diseases. But what do they need to do to get their hands on the money?
Published: 11 February 2022 12:02 CET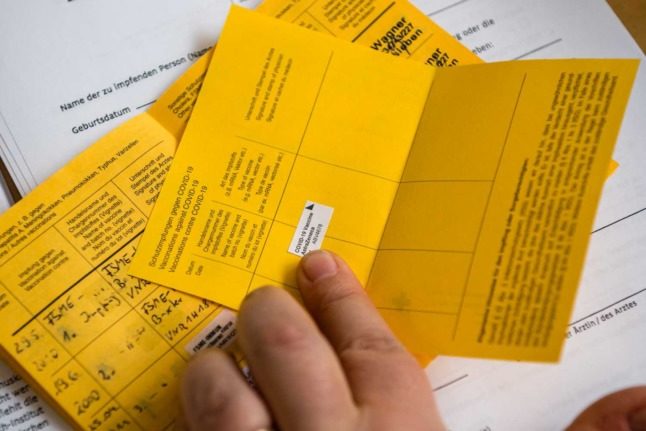 A yellow vaccination booklet seen up close. Photo: JENS SCHLUETER / AFP
For members
EXPLAINED: How to get the new adapted Covid-19 vaccine in Austria
The new adapted Covid-19 vaccine has arrived in Austria. Here's everything you need to know about what it is and how to get it.
Published: 13 September 2022 10:58 CEST
Updated: 16 September 2022 15:54 CEST