For members
Today in Austria: A roundup of the latest news on Tuesday
Every weekday, The Local brings you an English-language summary of the news you need to know in Austria.
Published: 25 January 2022 09:25 CET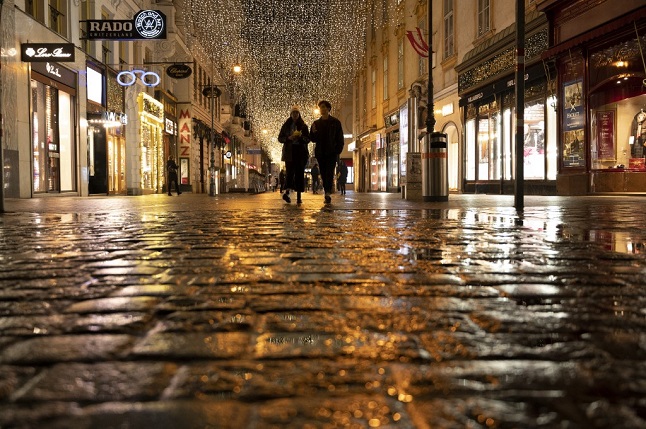 A couple walk past closed boutique stores on the Graben, a street in the city centre of Vienna that is normally packed with crowds of people on November 22, 2021. - Austria has entered a nationwide lockdown in an effort to contain spiraling coronavirus infections. (Photo by JOE KLAMAR / AFP)
For members
Today in Austria: A roundup of the latest news on Thursday
Inflation at 7.2 percent, Austria tries to reduce dependence on Russian gas and more news on Thursday.
Published: 19 May 2022 09:06 CEST