For members
Reader question: What are the rules for commuting between Austria and Slovakia?
Many people cross the Austrian-Slovakian border for work. Here's a look at the latest rules that apply.
Published: 17 January 2022 15:40 CET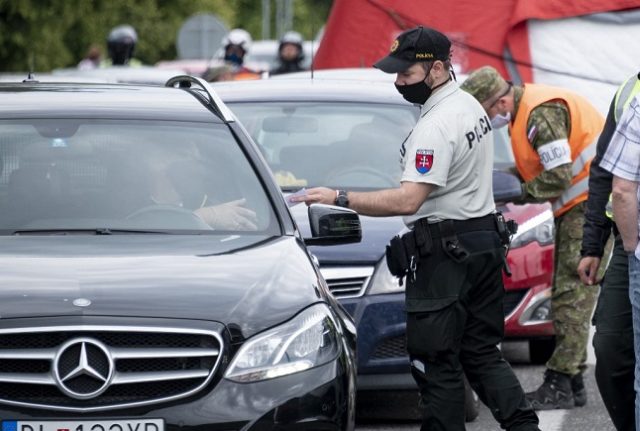 A Slovak police officer checks documents at the AUstrian border. Photo: Joe Klamar/AFP
LATEST: What are Austria's current Covid-19 rules?
Travellers entering the country no longer need to show proof of vaccination or a negative test, but masks are still mandatory in some places.
Published: 16 May 2022 10:00 CEST