For members
What to expect next in Austrian politics after Kurz resignation
Austria has a new chancellor after the surprise resignation of Chancellor Sebastian Kurz. But with an ongoing probe into alleged corruption, and fault lines in the coalition, the political drama is far from over. So, what next?
Published: 12 October 2021 17:15 CEST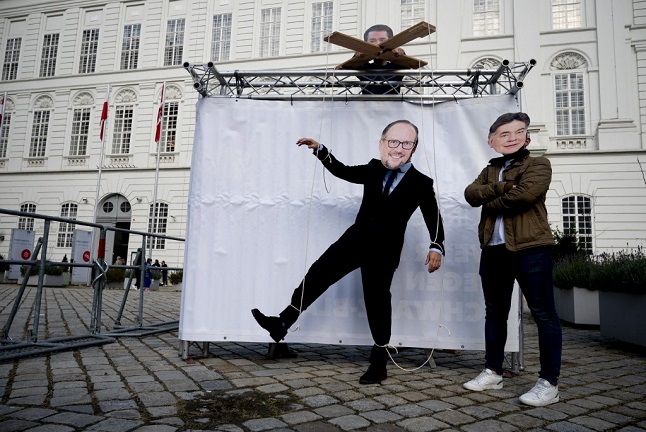 Protestors wear masks showing Sebastian Kurz as a puppeteer, pulling the strings of successor Alexander Schallenberg as Vice Chancellor Wolfgang Kogler looks on. Photo: Joe Klamar/AFP
For members
Could presidential criticism lead to Austrian citizenship rule changes?
Federal President Alexander Van der Bellen has hit out at Austria's naturalisation process, saying "the hurdles are too high". But how hard is it to get Austrian citizenship - and will the criticism lead to change?
Published: 25 May 2022 12:04 CEST