For members
EXPLAINED: Just how much trouble is Austria's Chancellor Sebastian Kurz in? 
Raids were carried out during investigations into corruption and bribery accusations levelled at Chancellor Sebastian Kurz this week. Here's what you need to know about the allegations against Kurz and the possible ramifications for Austrian politics. 
Published: 8 October 2021 16:35 CEST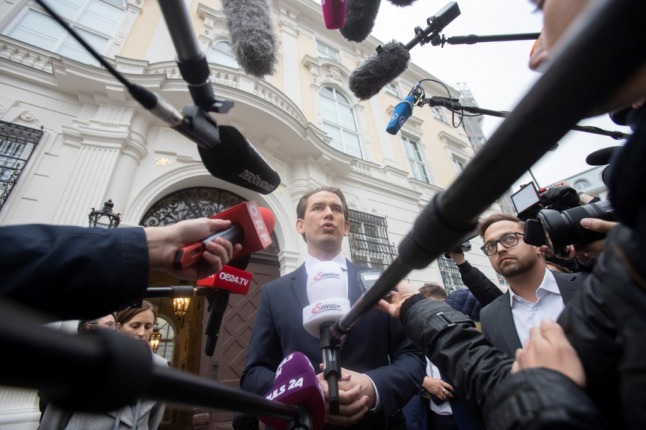 Austria's Chancellor Sebastian Kurz speaks to the media on Thursday, the day after he was implicated in a media corruption scandal. (Photo by ALEX HALADA / AFP)
Austrian presidential elections: Why 1.4 million people can't vote
Due to Austria's strict rules on citizenship and growing number of international residents, the number of people that are not allowed to vote is increasing.
Published: 16 August 2022 09:05 CEST