For members
EXPLAINED: What are Austria's new tighter Covid measures for unvaccinated?
On Wednesday, the Austrian government decided it would tighten Covid measures as of Wednesday, September 15th, with some rules only applying to the unvaccinated.
Published: 10 September 2021 11:35 CEST
Updated: 19 September 2021 10:50 CEST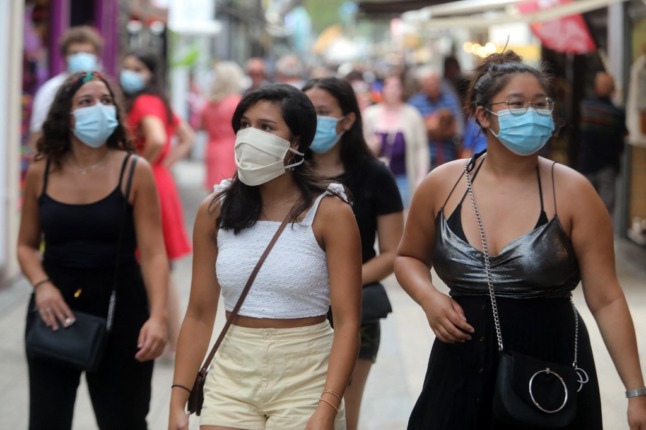 Austria will tighten Covid measures from September 15th. Photo by RAYMOND ROIG / AFP
For members
UPDATED: Will Austria bring back face mask mandate to battle rising Covid cases?
As the number of Covid-19 infections and related hospitalisations rises in Austria, many are asking for new measures to be adopted, especially a mask mandate.
Published: 6 October 2022 11:45 CEST
Updated: 11 October 2022 09:14 CEST