For members
The best lakes and swimming spots in Austria
From lakes framed by breathtaking mountains to ink blue waters, Austria has some of the cleanest and most beautiful swimming spots in Europe. 
Published: 2 June 2021 15:14 CEST
Updated: 8 June 2021 10:32 CEST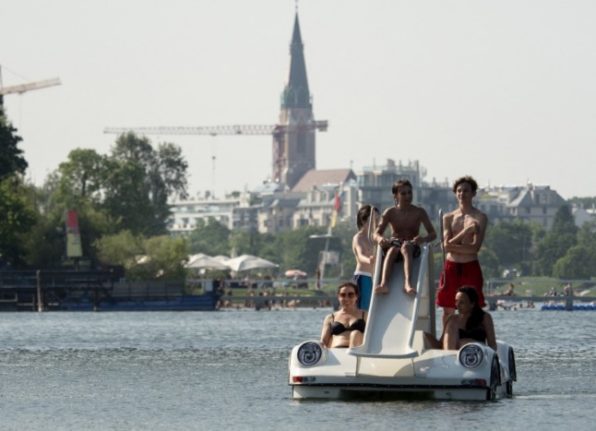 People make their way in pedal boats on the Old Danube (Alte Donnau), a subsidiary of the Danube river, in Vienna, Austria (Photo by JOE KLAMAR / AFP)
For members
What is Austria's Mutter-Kind-Pass and how is it changing?
The Mutter-Kind-Pass is hitting the headlines as the Austrian Federal Government plans a reform of the scheme. Here's how it works now, why it is necessary and how it will change in the future.
Published: 16 November 2022 16:41 CET