Austria is currently in the middle of an ongoing coronavirus lockdown.
The lockdown includes a stay-at-home order for night times, which has a limited range of exceptions. 
UPDATED: When am I allowed to leave my home under Austria's coronavirus measures? 
Of course, we encourage you to stick to the rules and to observe social distancing and hygiene measures. The following however are a number of legal ways to break up the monotony of lockdown in Vienna. 
Go for a walk through the historic centre of Vienna and get a snack to warm you up on a cold winter's day 
Exercise is allowed during the lockdown. Take a stroll and enjoy the architecture of Vienna's magnificent Innere Stadt.
Watch chefs stationed in the windows of opulent coffee house Demels make Kaiserschmarrn (fluffy pancakes) and buy some to take away.
Or enjoy a sausage from the most famous Würstelstands in Vienna, Bitzinger Würstelstand near the Albertina art gallery.
It is not possible at present to enjoy a sausage and a glass of champagne while sitting at the bar as you normally can, but their sausages still taste good and they are offering takeaway mulled wine. 
Enjoy a walk in a city park
If you want to go somewhere a little greener, Vienna is full of beautiful parks.
There is the Volksgarten, which in summer is full of blooming roses, the Augarten, a baroque garden with imposing anti-flak towers from the Second World War, with cafes offering takeaway food and drink and buskers.
Belvedere Gardens features French style formal gardens in the grounds of Belvedere Palace, the Stadt Park has its statues of classical musicians and cherry blossom trees around a lake.
There are acres of meadows and woodland at the Prater park, with the option to wander along the tree lined avenue of the Hauptallee.
If you walk through the Schönbrunn Park, you may even spot animals from the closed Schönbrunn zoo on your way to the Gloriette to take in the views of the city.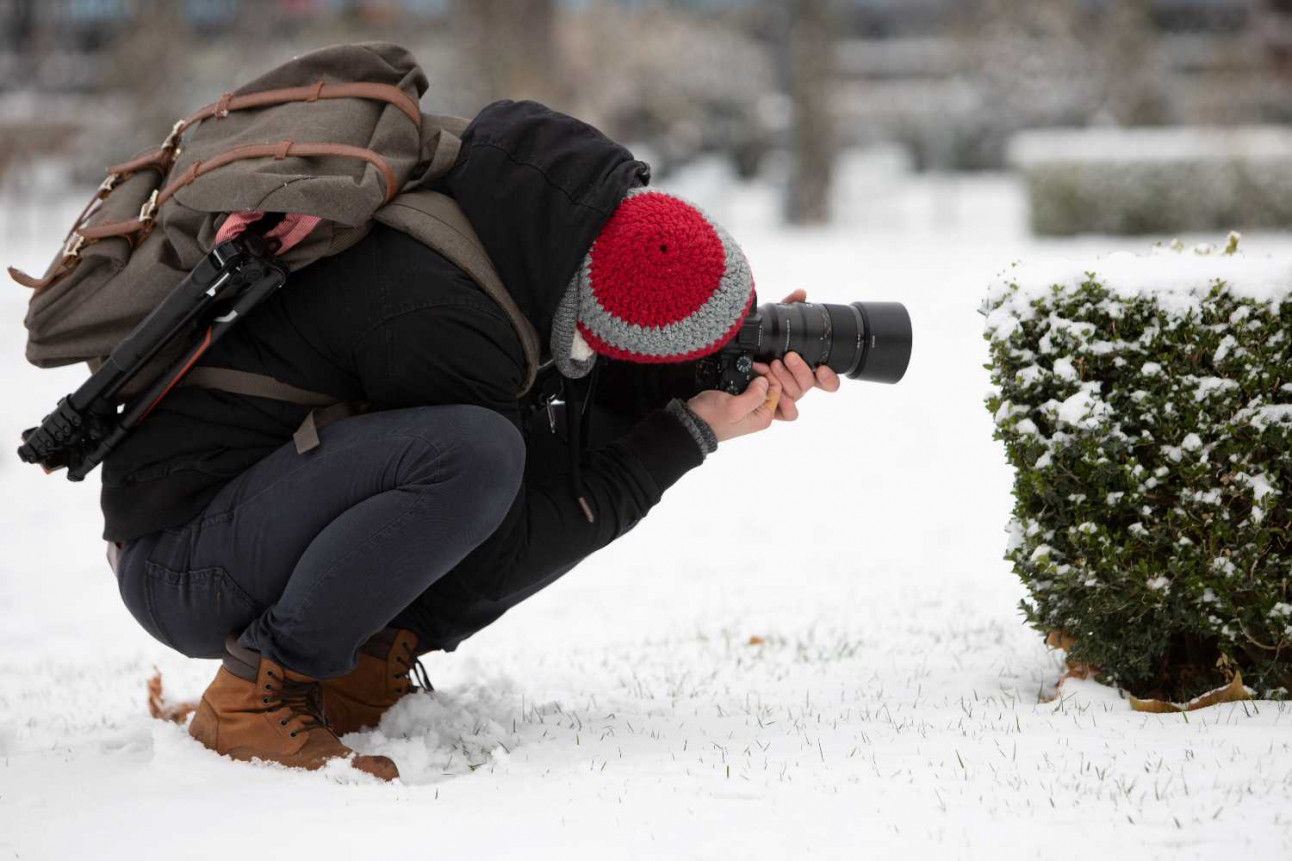 Getting up close and personal with nature in Vienna's Volksgarten. Photo: ALEX HALADA / AFP
Hike in the Wienerwald
If city parks are too tame, Vienna is surrounded by forested hills criss crossed with well-marked hiking trails into the woods.
Take Stadt Wanderweg 1 from Nussdorf and climb up 484m to the top of Kahlenberg to take in great views of Vienna and the Danube. There is also a takeaway cafe at the top selling drinks and snacks.
Buses are also available to take you to the top or back down again if you get tired. 
Ice skating
Ice skating rinks are still open despite the lockdown. The famous ice-skating rink in front of the Rathaus winds its way under trees hung with fairy lights.
Skaters are given an electronic device which alerts you by vibrating if you are not keeping enough distance from others. In addition there is the Kunsteisbahn ice rink and the Wiener Eisverein which has been going for 150 years. 
Skiing
It is possible to go skiing, though staying in a hotel is not permitted for leisure purposes and restaurants and cafes are shut. Options close to Vienna include Stuhleck, St Corona am Wechsel or the family friendly Schischaukel Mönichkirchen-Mariensee.
It is necessary to book a ticket in advance for access to the slopes, and a quota system is in place. You may be required to wear FFP-2 masks in marked areas, you should maintain a minimum distance of two meters and avoid large gatherings.
Skiers are also asked to clean their hands regularly and disinfect them before entering any premises.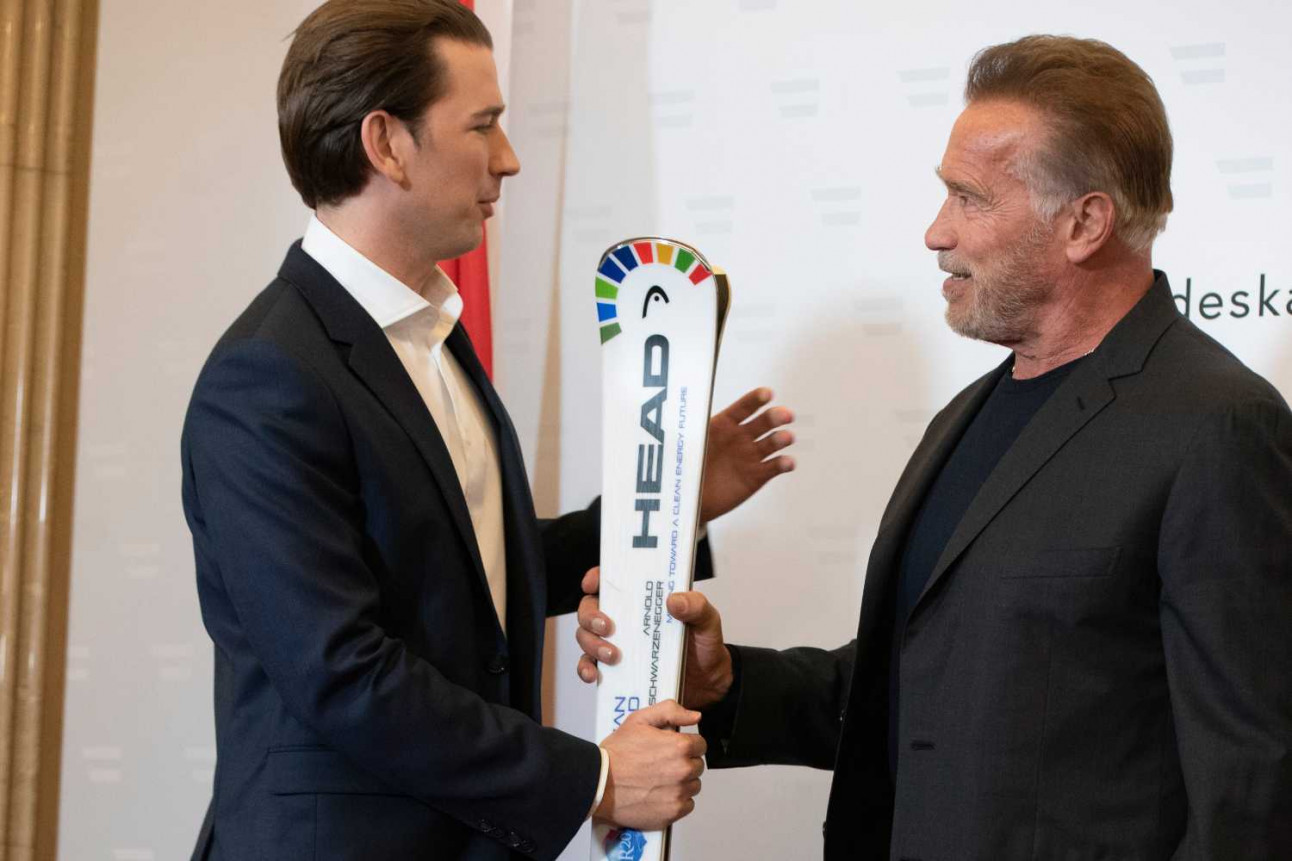 Skiing is an Austrian national pastime. Just ask these guys. Photo: ALEX HALADA / AFP
Other winter sports
Sledding, snow shoeing, cross country skiing, winter hiking and curling are all on offer at Semmering.
The maximum number of visitors has been reduced by more than half due to Covid-19 regulations, so please check the website before your visit.
If the maximum transport capacity of the lifts or the parking lot has been reached, no further guests will be admitted.
You must buy a valid ticket online to enter the cable car area. All season tickets are also valid for tobogganing, and it is possible to borrow toboggans at the lift ticket office subject to availability. 
An FFP2 mask is required as protection on the company premises, cash desk, cable car systems and closed rooms. The masks are sold at the lift cash desk for €3. Again, visitors are asked to keep a two metre distance from others. 
Swim in the Old Danube or a lake 
As swimming pools are closed, hardy adventurers are increasingly heading to the Old Danube to swim in the river's icy waters.
The  Kurier newspaper reports the lockdown has led to thousands of people taking up the ice-swimming trend. You can find out more information on the IISA's Facebook page.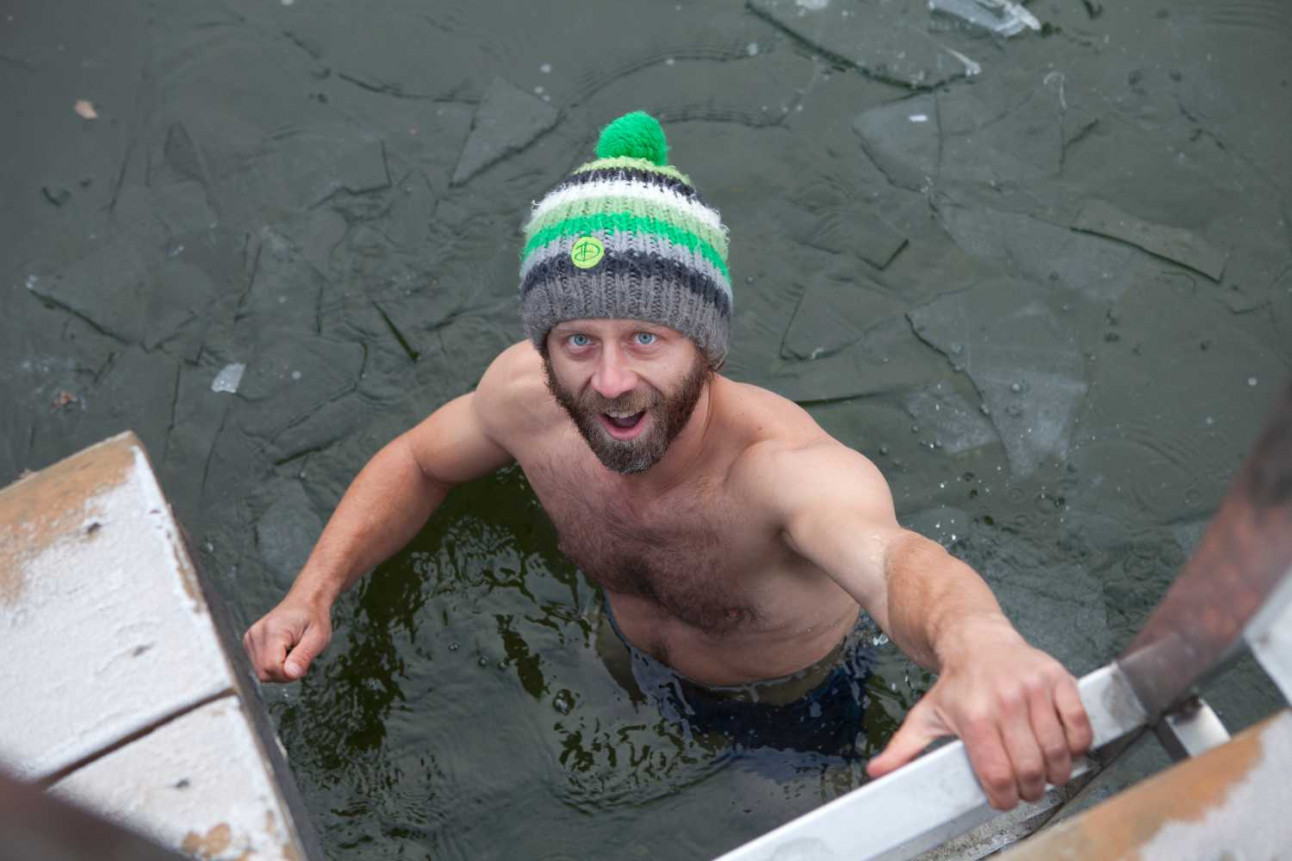 'It's alright, once you're in'. A swimmer in the frozen Danube. Photo: ALEX HALADA / AFP