The year has started with another lockdown and without the usual stampede of international ski tourists in the mountains.
However, experts are predicting another strong year for the property market, even with the ongoing uncertainty due to the pandemic. 
What happened in Austria's property market in 2020?
Last year, the Housing Price Index (which measures residential property prices) in Austria increased during the third quarter to reach 139.23 points.
This was an all-time high and reflects the strong performance of the market.
According to Paul Gibbens, Property Specialist at Housebuyers4u, this puts Austria alongside some the top performing property markets in the EU.
"Germany, Luxembourg, Sweden, Portugal and Malta all registered above average price growth just like Austria," he told The Local.
"Countries like Finland, Spain and France have all seen below average increases."
READ MORE: Is it better to buy or to rent property in Austria? 
Gardens, terraces and chalets popular in 2020
Peter Marschall, CEO of Marschall Real Estate, specialises in the high end residential property market. It is a market which experienced a good year in 2020, particularly for properties with terraces and gardens.
"After the lockdown, many people realised it's not nice to stay at home for weeks without outside space," he told The Local.
"And lots of people are scared about the future so they want to put their money in a safe place, like residential property. We did very well in the second half of last year and we have started well this year, so we are expecting 2021 to be a good year for business."
Similarly, demand remained high for ski property – chalets and cabins – in the Austrian Alps, according to Lindforth, a marketing company specialising in mountain property.
Maizie Delaney Baird, Property Consultant at Lindforth, told The Local: "Transaction levels have remained steady throughout the pandemic.
"The main impact has been travel restrictions, which means international buyers can't travel to view the property they want to buy. 
"However, video viewings and virtual tours have worked well."
Property market trends and hot spots in Austria
A key trend in 2020 was that investment in residential property outperformed the market for office buildings for the first time.
In fact, a Bank Austria report states that Austria's housing construction industry was one of Europe's highest growing sectors in 2020.
Investment in residential property is expected to stay high in 2021, which means there should be a continued supply to keep up with buyer demand in the future.
In luxury real estate, Marschall said they are seeing high levels of demand all over Austria, but buyers are especially interested in the Alps and the lakes regions.
"Kitzbühel is a hot spot for German buyers because it's close to Munich," he said. "We're seeing a similar situation in the lake areas of Carinthia and Salzburg."
"People want to own a second home in a nice area. The crisis has highlighted these areas to international buyers more than Vienna."
Mountain property specialist Baird says the increase in demand in the Alps has coincided with clients prioritising their lifestyle when searching for a new home.
"Many people are self-employed or working from home, so working or running your business from your ski chalet is very attractive for our clients," she said.
"Similarly, we are already seeing more interest in rental investment properties."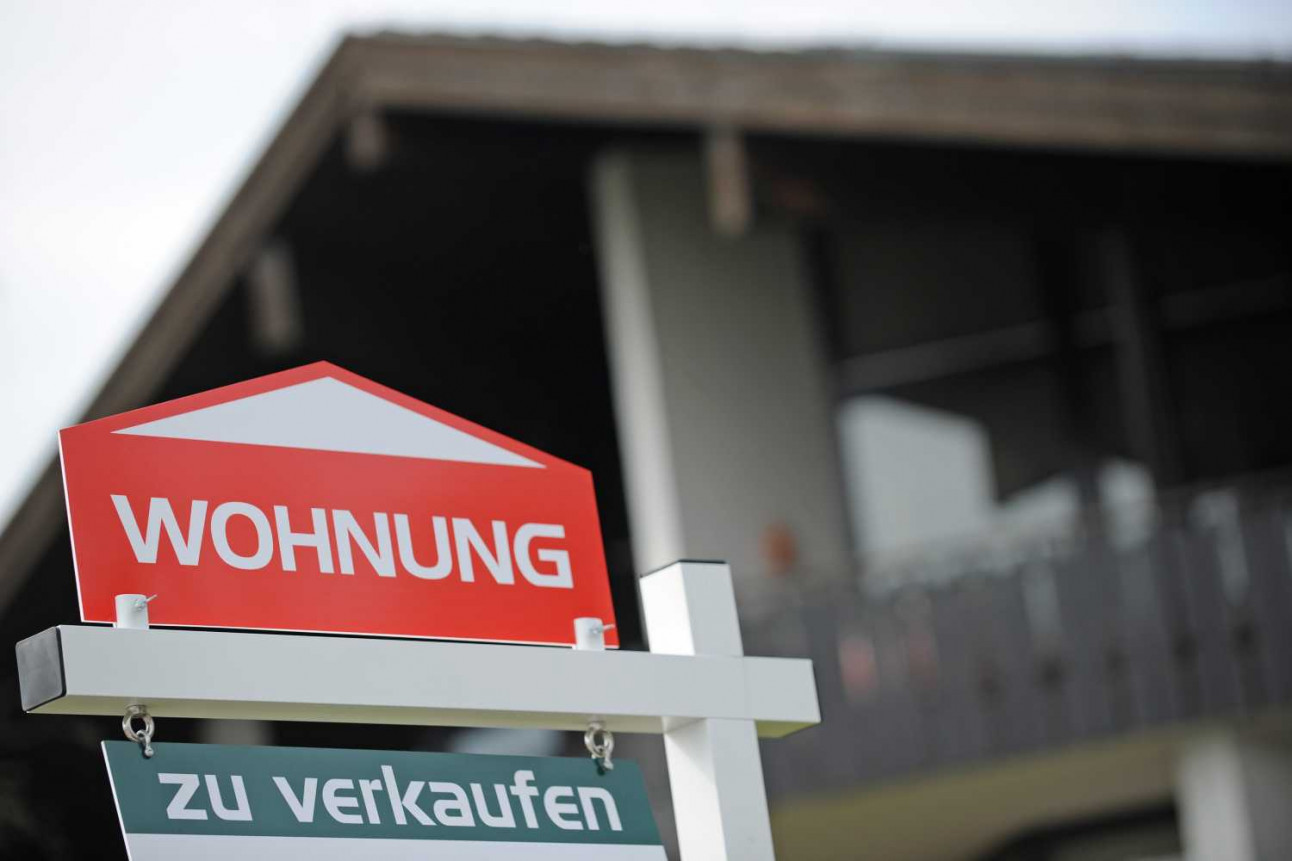 A sign says 'home for sale': Image: DPA 
What can we expect from Austria's property market in 2021?
While property experts are predicting a promising start to this year, there is a question mark hanging over the second half of 2021, depending on what happens with the pandemic.
"The overall picture tells us that the property markets in Austria and the EU are doing quite well," explained European property expert Gibbens.
"But more people are losing their jobs due to lockdowns and businesses not having the finances to continue running. This could mean fewer people are able to afford to buy homes, which could lead to a change in property prices." 
Luxury property expert Marschall also said the Austrian property market could be impacted later this year if there is further economic damage as a result of the pandemic.
"The crisis is not over yet and it might impact companies in the second half of this year," he said.
"There is the possibility of more bankruptcies, which could impact wealthy people, so it's hard to predict the market."
However, Marschall said the pandemic has changed the reasons why people are buying property, with more buyers searching for a new home outside of city centres.
"More people are now buying a home in the surrounding areas of Vienna because they don't have to go into the office every day," he said.
A big question for 2021 is whether property prices in Austria will increase again. Baird thinks the continued high demand will ensure prices keep rising.
"Property prices have been steadily increasing in Austria for years," she said.
"Of course no one has a crystal ball, but there is such a large amount of demand I can imagine prices will continue to increase."