A mandatory mask requirement was first introduced in Austria in Spring of 2020 and remains in place as at January 2021, albeit subject to some changes. 
The most significant change to the mask mandate comes from January 25th, 2020, where FFP2 masks will be required 
"We are aware that wearing mouth-nose protection or masks is unusual for the population in Austria and that it means a major change," writes the Austrian government. 
"However, it is necessary that we take this step in order to reduce the further spread even more."
READ MORE: How to wear your coronavirus face mask
When was the rule introduced? 
Austria's mask mandate was first introduced on March 30th, making it one of the first countries to adopt a rule which is now almost completely standard across the continent. 
Mask rules were relaxed in mid-June, but were reintroduced on Friday, July 24th after being suspended in the summer. 
"We are experiencing that the numbers in Austria are rising again," Chancellor Sebastian Kurz told reporters when putting the mandate back into effect. 
He added re-introducing the wider mask use was aimed at "protecting people for one… and also because we know the mask has a symbolic effect: the less visible they are on a daily basis, the greater the lack of concern."
Where must masks be worn?
Masks must be worn in "all closed rooms that are open to the public". 
This includes public transport, planes, taxis, Ubers (or other ride-sharing services) along with shops, supermarkets, pharmacies, churches and stations (which are indoors). 
Masks must be worn in bars and restaurants by guests as well as staff, other than at the table. 
Masks must also be worn in "connecting structures" for stations and supermarkets, provided these are indoors. 
Masks are also required in the workplace (see below). 
FFP2 masks in public transport, doctors offices, supermarkets, airports, planes and in shops
Austria has followed Bavaria's lead in tightening mask requirements in public transport and shops. FFP2 masks will be required from January 25th for everyone aged 14 and over. 
FFP2 masks will now be required in all retail shops and supermarkets, along with public transport throughout Austria.
Long-distance trains will also require FFP2 masks, as will doctors surgeries, airports and aeroplanes.  
Anyone who fails to wear a mask in a long-distance train in Austria will risk a fine of 40 euros. 
Previously, cotton masks or scarves were sufficient to satisfy the regulation. 
Austria put in place a range of stricter rules after a meeting on January 17th, including extending the lockdown until February 7th. 
While FFP2 masks are more expensive than standard medical masks, the government has promised that they will be available to Austrians at cost price. 
People on low incomes would be entitled to the masks for free, a government spokesperson said. 
More information is available at the following link. 
EXPLAINED: Why is Austria making FFP2 masks mandatory? 
What about skiing?
Technically speaking ski slopes have not been closed in Austria, however ski lifts and gondolas have been forbidden – effectively making skiing impossible for anyone but the incredibly fit. 
The lifts were again allowed to open from December 24th, although lift capacity was reduced to 50 percent. 
In addition, everyone will have to wear a FFP2 mask on ski lifts and in the queues while waiting. FFP2 masks will be on sale on site.
Skiing in Austria: What does the coronavirus lockdown mean for winter sports? 
Where are masks not compulsory? 
Generally, masks are not required anywhere outdoors – although there are some exceptions where the mandatory one-metre distance cannot be kept. 
Masks must be worn at funerals and protests, for example.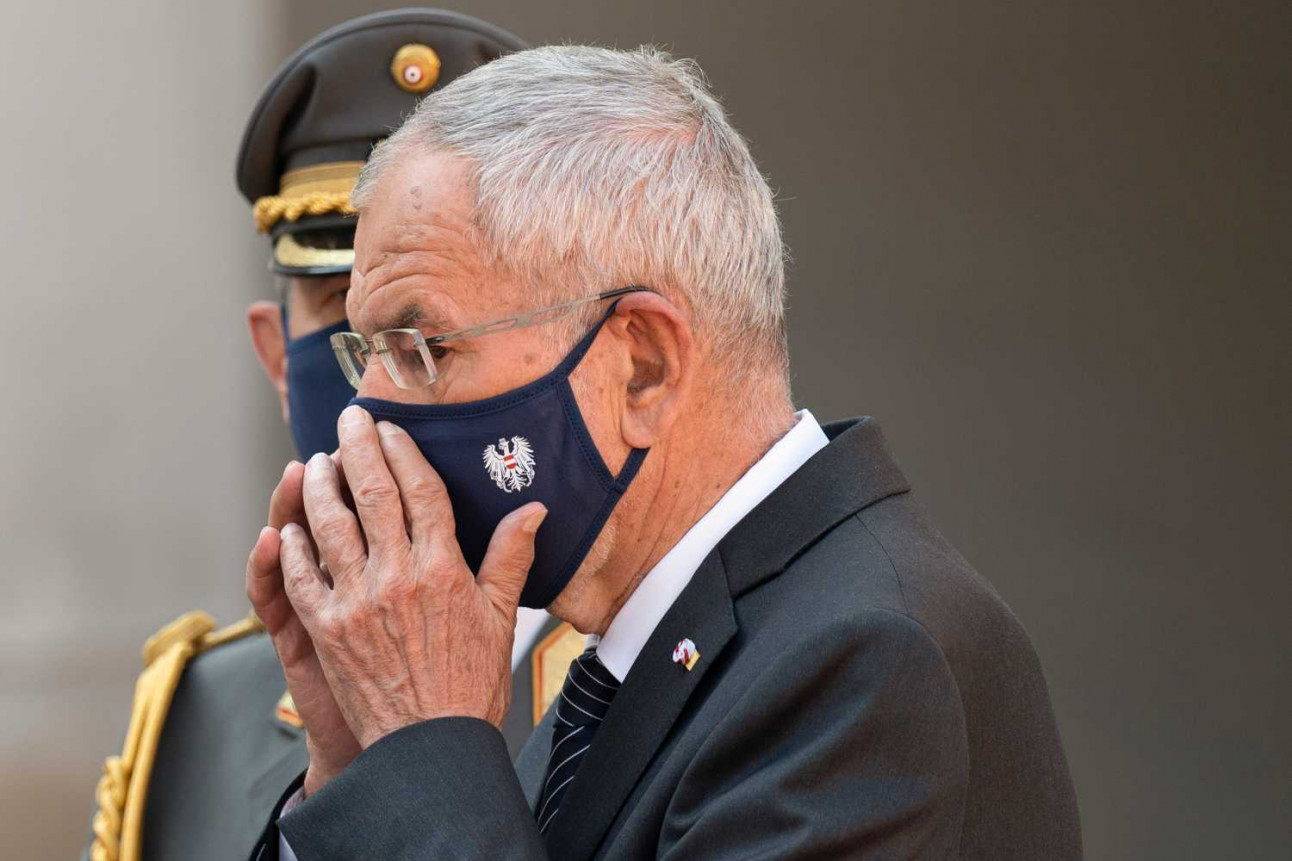 Austrian President Alexander Van Der Bellen wears an Austrian face mask in Austria. Photo: Joe Klamar/AFP
What about in the workplace? 
Although it depends on where you work, masks are also required in most workplaces where a minimum distance of a metre cannot be kept. 
Masks must be worn in closed rooms at the workplace if physical contact cannot be completely avoided and other protective measures – for instance plexiglas – cannot be adopted. 
This effectively means that masks must be worn in most offices. 
There are some exceptions in certain types of work – for instance acting – where the protective measures would "make it impossible to carry out the work". 
In this case, other measures must be used – for instance the formation of permanent teams. 
Employers and employees can agree on stricter rules if they so desire. 
Is this the same all across Austria?
The above are federal minimums that need to be adhered to all across the country. 
Further measures can be put in place at a regional level where local or state authorities consider them necessary. 
More information about regional rules can be found at the following link. 
Are there any exceptions? 
People who have a medical condition which may prevent them from wearing a mask – and have a medical certificate showing this – do not have to wear a mask. 
Asthmatics or people with certain respiratory conditions may qualify for an exception, as do people with anxiety disorders, advanced dementia and children with ADHD. 
Children under the age of six are also exempt from the requirement. 
What kind of masks can I wear?
The Austrian government has been clear that masks must cover the mouth and nose "and fit tightly". 
Therefore, face visors or plastic face shields are not accepted – unless they are accompanied by a tight fitting mask which covers the mouth and nose. 
"The material has to form a mechanical barrier to avoid the splashing of droplets when speaking, coughing and sneezing," writes the Austrian government. 
Cotton masks – including homemade masks – are sufficient, provided they fit tightly and cover the mouth and nose. 
Scarves and shawls are also permitted, provided they cover the face tightly. 
Masks should be changed after three or four hours of continuous wear. "The mask can be worn until it is soaked through" says the official advice. 
More information about the mask rules can be found here. 
But why tho?
At this point, anyone asking why a mask is necessary probably has a few other more pressing questions to ask – like 'why was I able to sleep for nine months continuously?' and 'what is the coronavirus?' – but if you need any more convincing, the Austrian government has put out this fancy, slow-motion video which shows why masks are important.