UPDATED: How can I get vaccinated for Covid-19 in Austria?
Are you a member of a risk group in Austria? Are you not? Here's how you ensure access to the coronavirus vaccine.
Under Austria's three-phase vaccination scheme, people in risk groups for coronavirus are set to be given priority in vaccinations. 
But what exactly is a 'risk group' - and how do people in these groups ensure they get access to the vaccine? 
Here's what you need to know. 
Austria's three-phase vaccination scheme prioritises 'risk patients'
Austrian health authorities revealed the details of the three-stage plan at a press conference in late November. 
At the end of December, federal authorities gave an overview of how the plan is likely to work - and who will be vaccinated first. 
EXPLAINED: Everything you need to know about Austria's coronavirus vaccination plan
The first vaccinations were administered in Austria on December 27th, with an 84-year-old woman in Vienna being the first to get vaccinated.  
The mass vaccinations will then come in three waves from January. 
Who gets vaccinated first? 
Phase one, kicked off in January of 2021, targeted people over the age of 65, "especially those in retirement and old age homes". 
Phase one will also see staff in nursing homes vaccinated. 
With one million doses of the vaccine likely to be available, this phase will see 500,000 people vaccinated - as each person needs to receive the vaccine twice. 
Each dose will need to be given at least 21 days apart. 
Phase two, which started in February 2021, will see health workers and people in other vulnerable categories vaccinated. 
Q&A: Everything you need to know about Austria's coronavirus vaccination program 
Other people in so-called "systemically relevant" professions will also be vaccinated as part of this phase. 
Der Standard reports this includes police officers, employees in the food industry, transport companies and others, as well as teachers and employees of kindergartens and schools.
Starting in April, phase three will see the vaccine available to the general public. 
This will include those who are already sick with Covid-19. 
Information as to how to take part as a member of the general public - i.e. someone who is not in a risk group - will be provided by the government at a later date. 
Some states however have already started their vaccination drives, with Vienna opening its registration system to the general public. More information is available here.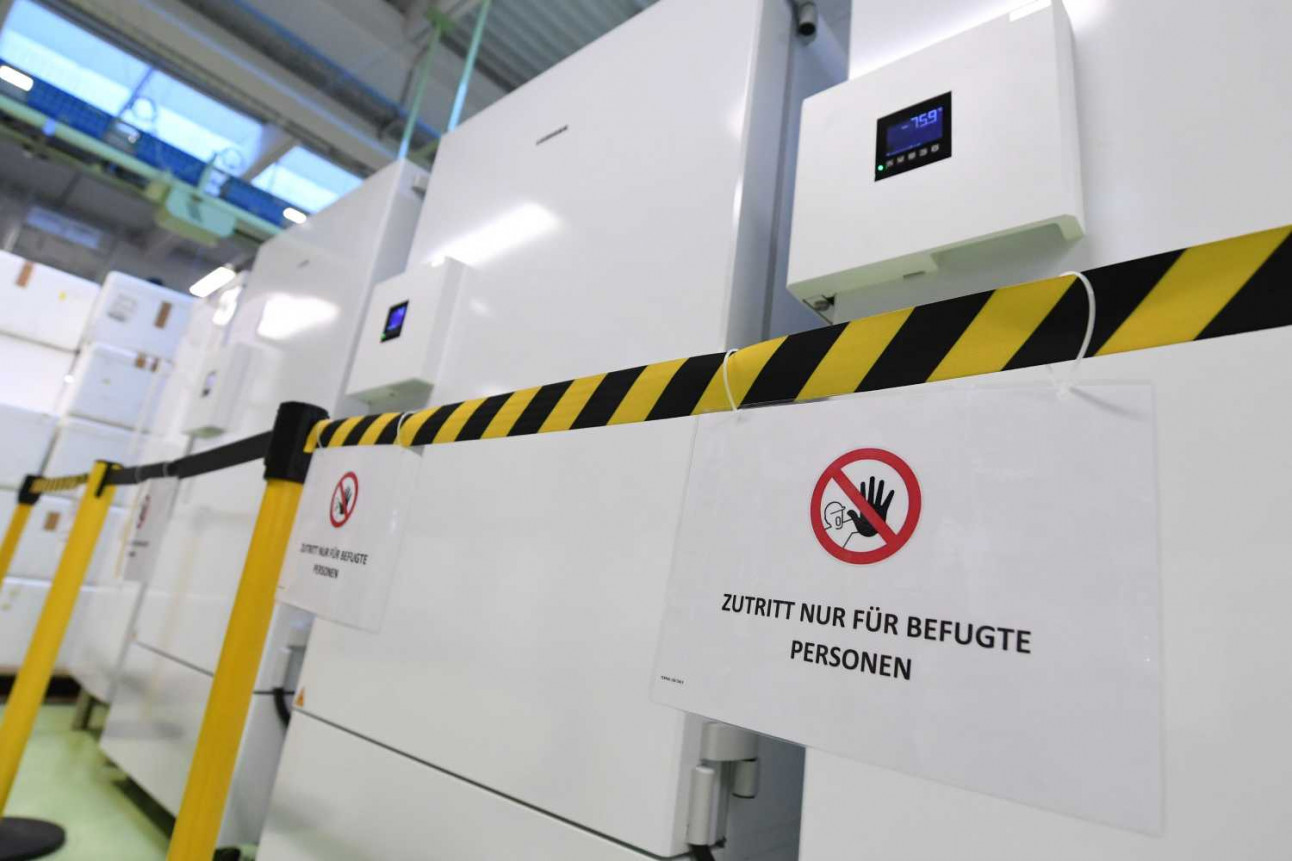 Ultra-cold freezers set up to store the coronavirus vaccine in Vienna. Photo: HELMUT FOHRINGER / APA / AFP
Who is considered at risk of coronavirus?
Prior to the rollout of the vaccine, Austria passed the 'Risk Group Ordinance' which laid out who was deemed to be at a high-risk from coronavirus and could thereby be given priority access to the vaccine. 
Those in the risk group are defined as people over 65, along with people with advanced chronic lung diseases, chronic heart diseases resulting in organ damage and certain cancer patients. 
I am in a high-risk group. How do I make sure I get vaccinated? 
According to the Austrian government "all medical high-risk groups will immediately be invited to get a vaccination by their regular doctors or outpatient clinics". 
Put simply, the first step you should take is to speak with your doctor and discuss your medical condition. 
According to official government advice issued on January 1st, 2021, people should be registered with the social security system as being members of a risk group. 
Those who have not registered their condition with the social security system should begin the process of doing so.
However, the government confirmed that individuals with confirmation of risk status from a private doctor will also classify as 'high risk' and qualify for priority vaccination. 
Please speak with your doctor as soon as possible about your condition and when vaccination will be available for you. 
I am not high risk. How can I get vaccinated? 
As at January 2021, vaccinations have not started for patients who are not in a high-risk category. 
Vienna, Lower Austria and Vorarlberg have opened up registration to the general public, with the first vaccinations expected to take place in the Spring. 
As at January 19th, around 500,000 people have registered. 
Please contact your state authorities for more information or click the following link. 
READ: When can I register for the coronavirus vaccine in my Austrian state? 
Do I need to fill out a form? 
Yes. Everyone who wants to get vaccinated in Austria will need to fill out a form. 
Here is a link to the form (in German) along with an English translation. 
Here is the form you need to get vaccinated in Austria
Why were nursing homes prioritised? 
Austria's prioritisation of nursing home residents has meant that some people - including those with serious conditions placing them at a high risk - will need to wait longer to receive a vaccine. 
The Austrian government acknowledged this, saying that "at the beginning of January there were not enough vaccines available to vaccinate all people at the same time, (therefore) all residents in old people's and nursing homes and their employees are vaccinated first."
"This is where the risk of getting seriously ill from a COVID infection and possibly even dying is greatest. This decision is based on medical and technical considerations."
More information about the 'medical and technical' considerations can be found at the following link (pdf in German). 
How can I find out more? 
For more detailed information on how the vaccinations work in Austria, please click the following link. 
For specific questions, you can call Austria's vaccination hotline seven days a week, 24-hours a day on 0800/555 621. 
General information and FAQs are also available at the following link.
Note: As with all of our coronavirus-related guides, this is intended as advice only. It does not constitute legal or medical advice. Please speak with your doctor about your options. 
See Also